Intelligent Video Analytics
During the last years, Machine Learning approaches gathered more and more interest in the field of image processing. Deep Convolutional Neural Networks (CNN) are the state-of-the-art approach for classification and detection of image content. The breakthrough of CNNs was remarked by the recognition of handwritten numbers and later by the recognition of faces or licence plates.
Nowadays powerful and real time applicable networks are used to detect multiple different classes in images. By that, persons, vehicles, obstacles or traffic signs can be detected in real time. The performance of a CNN is rated by its detection rate. Ideally, improvements increase the speed and accuracy needed for correctly identifying the image content.
Artificial intelligence for quality assurance in industrial manufacturing
The growing amount of automation influences every aspect of our daily live. A topic that is very strongly affected by this transformation is industrial manufacturing. Modern production lines already run nearly without any human action. Due to the upcoming changes that come with Industry 4.0 this phenomenon will be even more reinforced. In order to guarantee the quality of the items produced in that manner, a final visual quality control has to be conducted. Up to now, this is still often done manually. As this is a tiring, monotonous and exhausting labour, automated solutions are searched for this problem as well.
Since some years, there are several automated optical inspection systems. Up to now, those systems use classical image processing techniques. Those techniques require a strict calibration and adjustment of the tolerance ranges and test criteria for the current item before the inspection can start. Especially in the context of Industry 4.0 with often changing inspection tasks and small batch series this is becoming very inefficient. As an alternative, a new approach is developed that uses Machine Learning techniques to assess whether an item is erroneous or not. The traditional approach to solve this problem is to acquire a huge amount to images of erroneous and fault-less items in order to use these images for the training of a neural network. The problem with this approach is that first of all a sufficiently large number of items has to be produced to acquire images of them. Another restriction is that enough erroneous items have to be available to guarantee a reliable training.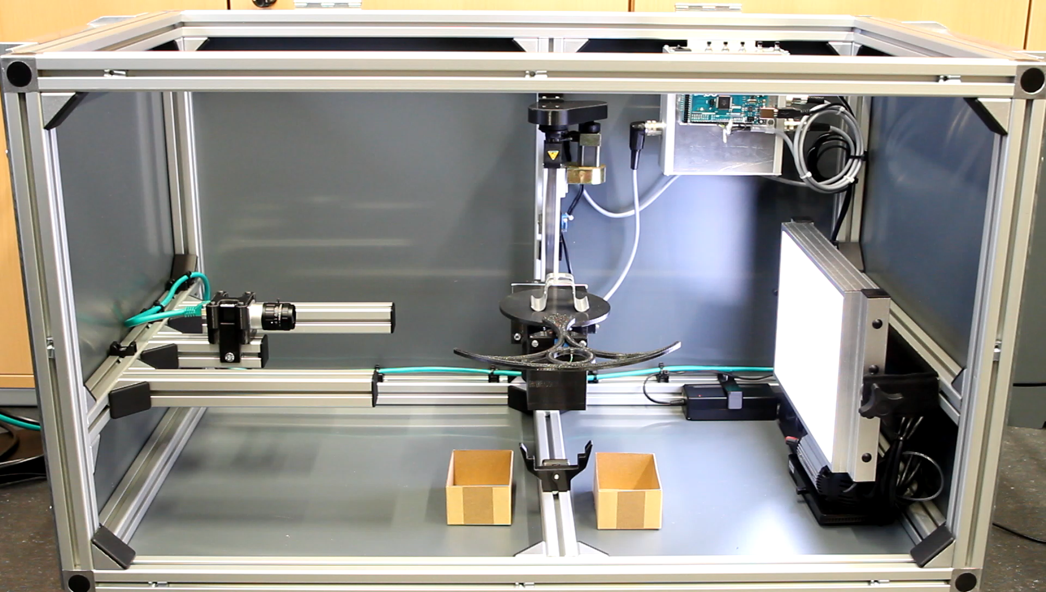 Especially in terms of a fast adaption of the production and the fabrication of individual items, this approach is not suited well. In order to eliminate the production and following assessment of items for the generation of training data for the neural network another approach is followed here. Here the training data is not acquired by a camera, but generated by a model. Therefore, images of the item that will be produced are generated based on a model of this item. The neural network is trained on these model-generated images and afterwards applied to the real acquired images of the item that is to be inspected. By this a separation into good and erroneous items can be performed.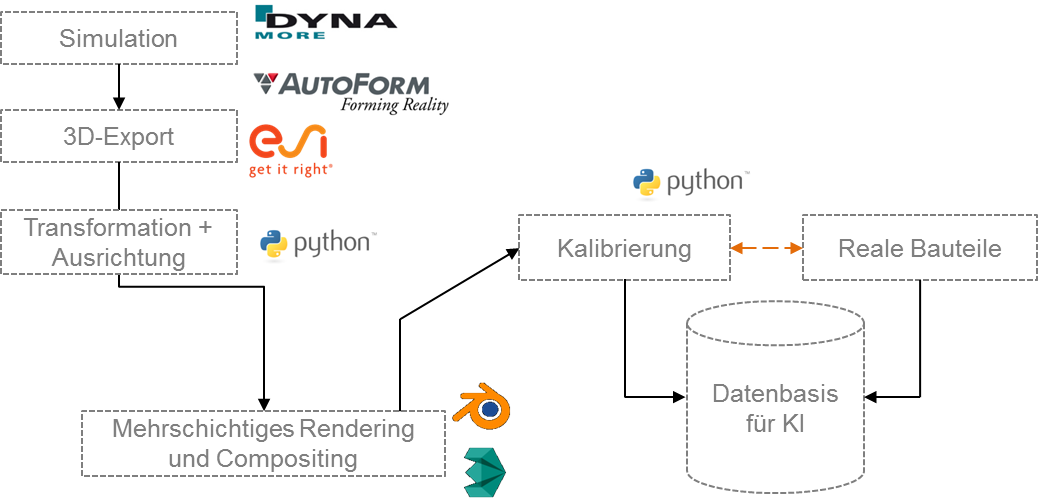 Publikationen
2022
2021
2020
2019
2018
2017
2016
2015
2014
2013
2012
2011
2010
2009
2008
2007
2006
2005
2004
2003
2002
2000
1999
1998
1995
1994
1993
1992
1991
1990